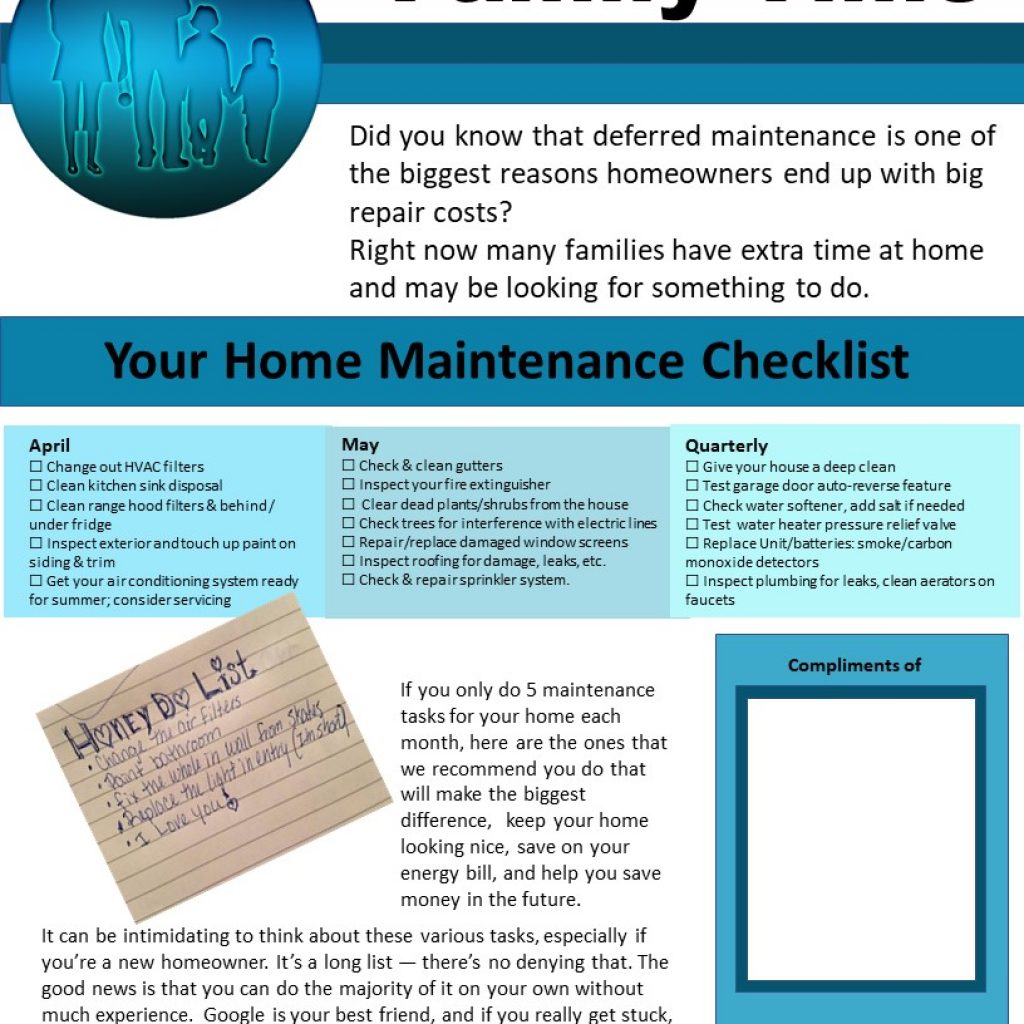 Did you know that deferred maintenance is one of the biggest reasons homeowners end up with big repair costs?
Right now many families have extra time at home and may be looking for something to do.
If you only do 5 maintenance tasks for your home each month, here are the ones that we recommend you do that will make the biggest difference, keep your home looking nice, save on your energy bill, and help you save money in the future.
It can be intimidating to think about these various tasks, especially if you're a new homeowner. It's a long list — there's no denying that. The good news is that you can do the majority of it on your own without much experience. Google is your best friend, and if you really get stuck, call up your local handyman to help you out.
In order to maximize your efficiency and actually get all of these tasks done we will be sending you an updated list periodically.